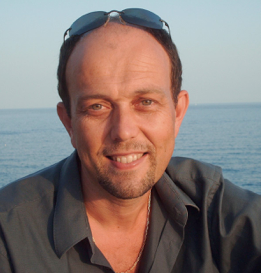 Attilio Tomasello, appointed
1st Kapellmeister
at the
St.Gallen Opera - Symphony Orchestra
in 2013,
conducted new productions of
I due Foscari
and
La Favorita
(in the summer Festival), Berlioz'
Romeo et Juliette
and Janacek's
The cunning little wixen
,
plus
several performances of
Die Entführung aus dem Serail
,
Carmen,
Lucrezia Borgia
,
Die Zauberflöte
,
Don Giovanni
,
La Gioconda
,
Der Fliegende Holländer
,
Tosca
,
Eugen Onegin
,
Macbeth
,
Carmen
and
Norma
.
In 2009, after successfully conducting La Traviata, Attilio Tomasello was invited as  1st Kapellmeister at the National Theater Mannheim where he conducted the opening of the  2009/10 Season with Un Ballo in maschera then Amadis des Gaules, Carmen, La Bohème, Rigoletto,  Werther, Tosca, Norma, The Abduction from the Serail, Cavalleria rusticana/I Pagliacci and the new productions of Les Contes d'Hoffmann, La Gioconda and Il Barbiere di Siviglia.

Prior to this he has held during three seasons the post of 1st Kapellmeister and Music Director's Assistant at the Deutsche Oper Berlin where he conducted: Aida, Turandot, La Traviata, Simon Boccanegra, Der Freischütz, Die Zauberflöte and Franchetti's Germania.

Since the 1997 Season he worked as a Chorus Master at the Opéra de Nice  then, in 2002 he has been Head of the music staff as well as being an Associate Conductor to the Head of the Orchestre Philharmonique de Nice (Falstaff, L'Italiana in Algeri,  Les Aventures du Roi Pausole, La Fille du Tambour-Major, Die Walküre, Brundibar, The little sweep).

In 2005 he won first prize in the conducting competition of the Orchestre Nationale de l'Ille de France.

In 2008 he did his debut  at the Berlin Philharmonie, with a concert dedicated to 20th century's italian music.

Among his last engagement: Hänsel und Gretel (Krefeld-Mönchengladbach), Carmen (Bühnen Halle), Cavalleria/Pagliacci (Palma de Mallorca) La Gioconda (Badisches Staatstheater Karlsruhe), Carmen (International Aspendos Festival with Istanbul  National Opera),  Menottis Help, Help, the Globilinks! and a Verdi-Gala (Teatro Massimo di Palermo), Cavalleria rusticana/I Pagliacci, Un ballo in maschera,  Rigoletto (Teatro Lirico di Ascoli).

He was born in Alessandria, Italy, where he completed his studies chiefly in Piano and Composition at the local Conservatory.  Further study was taken in Conducting at the Accademia Superiore Pescarese. He also obtained the DE (Diplôme d'Etat) in Choral Conducting at IESM of Aix-en-Provence.


In the years since, Attilio Tomasello has had much opportunity to broaden both his operatic and concert repertoire as well as being able to work with conductors, stage directors and soloists of international repute in prominent musical establishments and on a variety of different works, including, for example, Wagner's Ring der Nibelungen alongside Donald Runnicles.
His wide experience in the vocal repertoire has made him very much appreciated and sought after by singers, with whom he has cooperated.  This has often led to invitations to direct various Opera Galas, as, for example, with Jose Cura.  He also undertook the musical preparation for the Gala Concert with Rolando Villazon given by the orchestra of the Opéra Royale de Liège.

Although much appreciated as a conductor of opera, Attilio Tomasello has also wide experience in the symphonic, contemporary and ballet repertoires. His symphonic repertoire enjoys a wide span, from Mozart to the 20th century, as represented by such works as the Brahms' Variations on a Theme of Haydn,  Metamorphosen of R. Strauss, The Firebird and the Soldier's Tale of Stravinsky, as well as Schoenberg's Pierrot Lunaire, Berio's Folk Songs and Lutoslawski's Preludes and Fugue -  up until the very latest compositions using electronics, such as by Romitelli, Hurel, Fedele and Cendo. It also includes the standard classical, romantic and modern works of the Solo Concerto repertoire.

Ballets he has conducted include Cinderella, and the Nutcracker, as well as Les nuits d'été of Berlioz, with the soloist  Véronique Gens.

Among the orchestras Attilio Tomasello has conducted mention must be made of: Orchestre Nationale de Montpellier, Orchestre Nationale de l'Ille de France, Orchestre Philharmonique de Nice, Orchestra of the Royal Opera Liège, Orchestra of the Deutsche Oper Berlin, the Deutsches Kammerorchester,Karlsruhe State Opera Orchestra of the Verona Arena, Udine Symphony Orchestra, the Lecce Philharmonic Orchestra, the Classical Orchestra of Alessandria, the Orchestra of St Gallen Theatre, the Zagreb Philharmonic, Euskadi Orchestra, Macau Symphony Orchestra,  Istanbul State Opera, Tbilisi State Opera.  
He has also worked with many renowned orchestras and musical establishments, such as: Orchestre Nationale de France, Orchestre Philharmonique de Radio France, Opèra de Montpellier, Opéra du Rhin, Chorégies d'Orange, Festival de Paris - Saint Denis, Musique au Coeur d'Antibes, Antibes International Festival of Young Soloists, Opera di Roma, Teatro Lirico di Cagliari, Valle d'Itria (Martina Franca) Festival, Teatro Comunale di Alessandria, Laboratoria Lirico Alessandrino, Open Air Gars am Kamp (Vienna), Städtisches Theater Chemnitz, Macau International Music Festival, NCPA (Beijing).